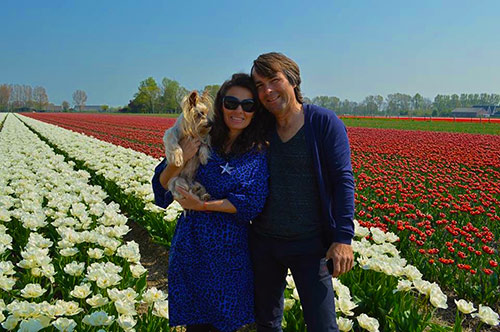 We are Vlad and Diana, your hosts at Casa de Palmas & Casa de Vidi.
Inspired by the sunny Mediterranean region, we aim to offer our guests warm hospitality and an holiday accommodation where one can relax in a pleasant atmosphere.
Both holiday home Casa de Palmas and the private room in Casa de Vidi lend themselves perfectly to everyone who enjoys luxury, privacy and comfort.
We're happy to have created a holiday home that our guests describe as 'a place where they immediately feel at home'. Feel free to read all of the guest testimonials here and contact us if you have any questions regarding the accommodation. We'd be happy to help.
We hope to welcome you at our Bed & Breakfast soon!